Are you engaged and looking for honeymoon destinations in a European mountain? Destination honeymoons don't always need to be at expensive over-water bungalows or in opulent all-inclusive resorts.
Once the wedding celebrations are over, many couples look forward to celebrating their honeymoon in a relaxing, intimate and scenic setting in the mountains. These 5 ultimate honeymoon destinations for mountain lovers in Europe guarantee post nuptial bliss.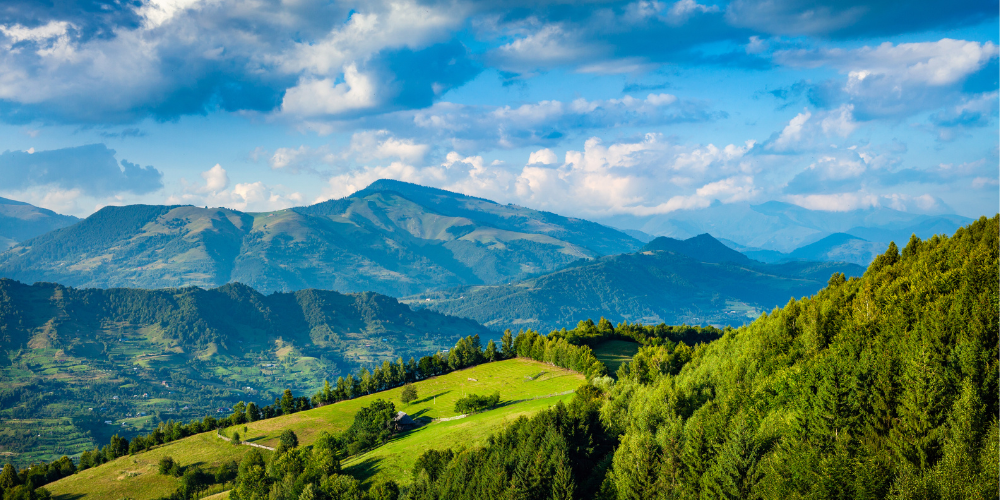 Hallstatt, Austria
Hallstatt is the most photographed Austrian village located on Lake Hallstatt's shore. The lake town has quaint 16th-century Alpine architecture, cobbled streets, and beautiful alleyways. The town has an unique culture which stemmed from its history of being established as a salt mine village. A funicular railway connects Hallstatt to Salzwelten, the ancient salt mine with an underground salt lake and to a skywalk that offers 'World Heritage View' of the Alpine landscape. Add in the spectacular views and Hallstatt is perfect for romantic strolls, holding hands, sipping wine in cafes, and planning the future.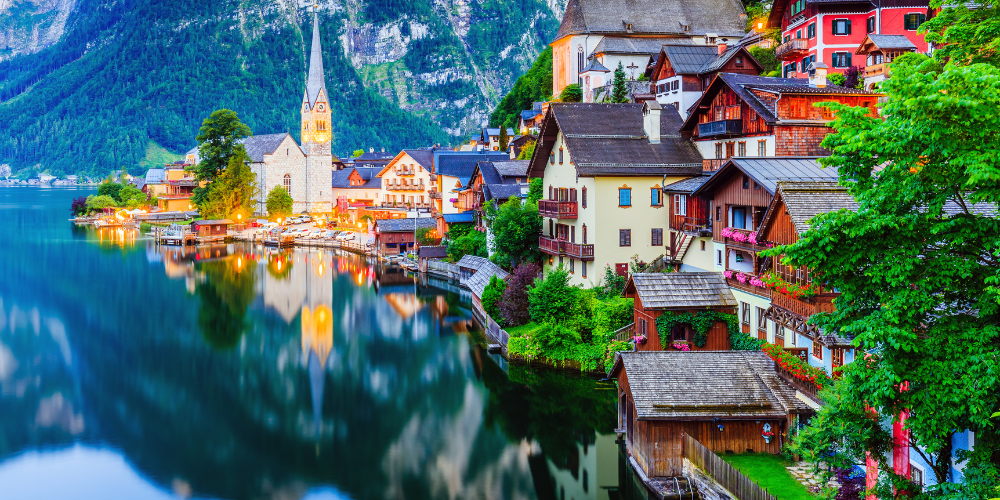 Annecy, France
Annecy, France is the perfect destination honeymoon to indulge in romance and relaxation. This Alpine town in southeastern France has gorgeous old town architecture, storybook castles, winding canals, cobbled streets, and picturesque houses. The museum of Château d'Annecy has excellent exhibits of the area's culture and natural history and is a great place to learn more about the French Alps. Annecy's Pont des Amours or the Lover's bridge is made for romantic strolls. Views from Annecy include snow-capped mountains and clear waters of the Lake Annecy.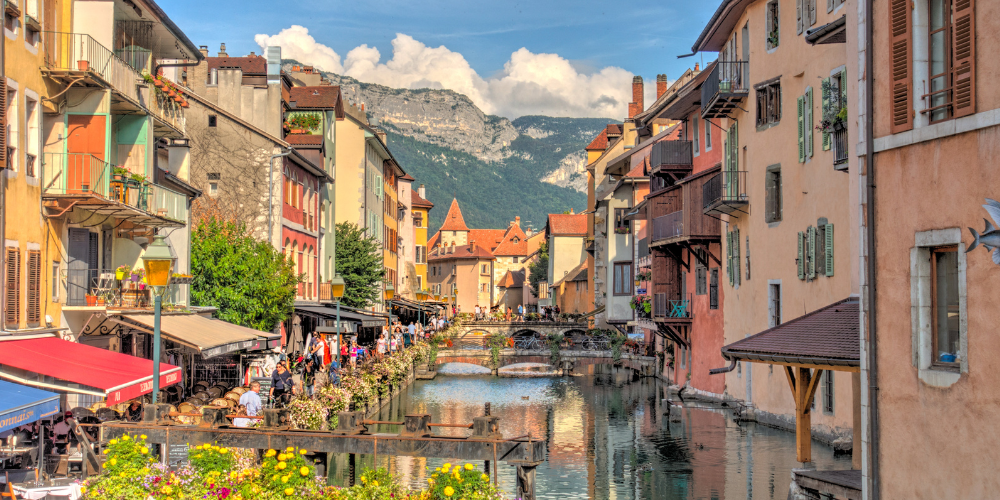 South Tyrol, Italy
South Tyrol or Alto Adige is a province in northern Italy. South Tyrol scenery includes the stunning Italian Alps mountain ranges. This honeymoon destination is made for nature lovers and those who prefer to be outdoors. Best summer activities in South Tyrol include river rafting, kite surfing, hiking, biking and having picnics in gorgeous locations. In winter, South Tyrol is the world's leading winter sports destination. Most popular South Tyrol winter activities include snowboarding, skiing, sledding, snowkiting and numerous winter festivals. The region has many castles, cathedrals, ski chalets, vineyards and culinary delights for couples.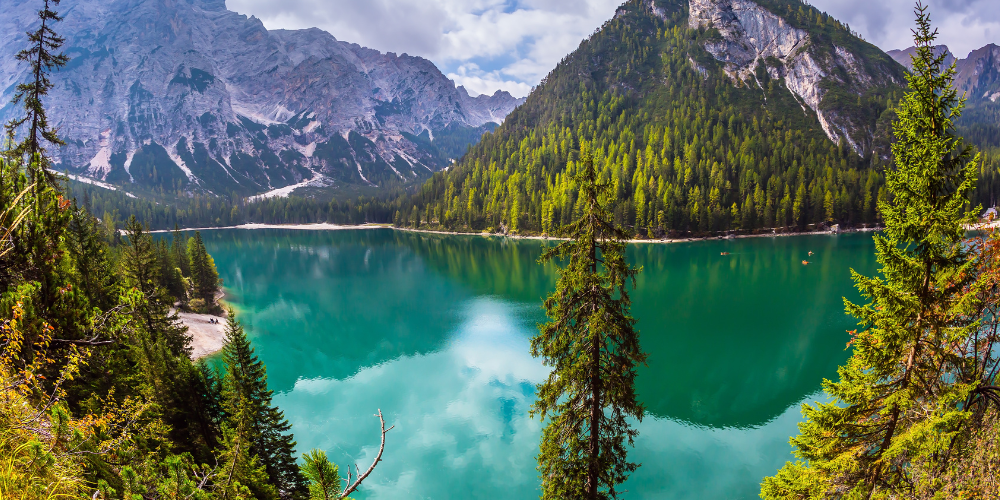 Wengen, Switzerland
Wengen is a mountain village located in the Bernese Oberland region in Switzerland. The town has typical Swiss Alpine timber chalet architecture. To get the most of Wengen's spectacular views, visitors can board the Jungfraubahn railway to Jungfrau summit and enjoy views from the Sphinx Observation Deck. Wengen's cable car is another way to enjoy bird's eye views of the area. In winter, Wengen transforms into a ski resort. The winter is an ideal time to enjoy a Swiss destination honeymoon. The timber chalets are cozy with warm fires and most accommodations offer whirlpools and private romantic dinner service.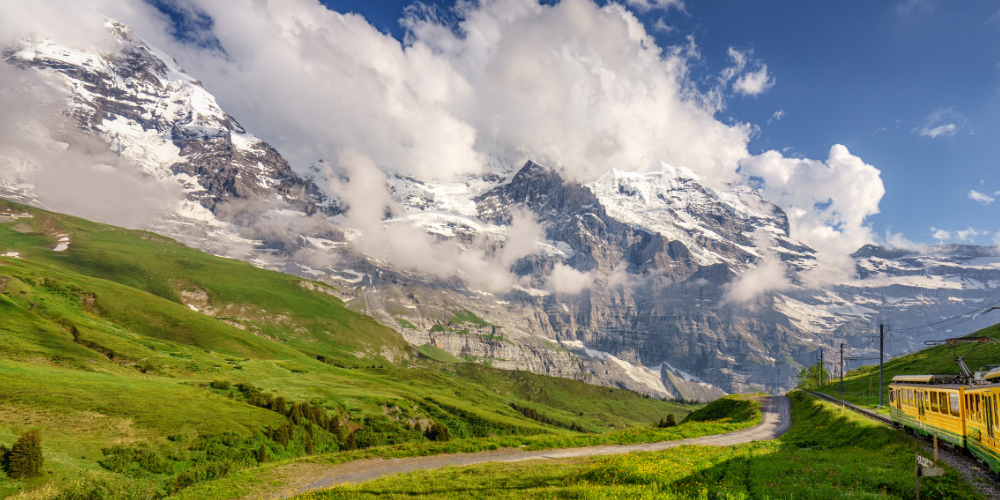 Dolomites, Italy
The Dolomites mountain range in Italy is rocky, stunning and has plenty of quaint mountain resort towns that are perfect for a destination honeymoon. All of these mountain towns offer beautiful views of the grey Rocky Mountains, vivid green meadows that are full of flowers in the summer and deep blue skies. The Dolomites are a UNESCO World Heritage Site and have varying difficulty levels of hiking trails, biking tracks and winding roads perfect for road trips.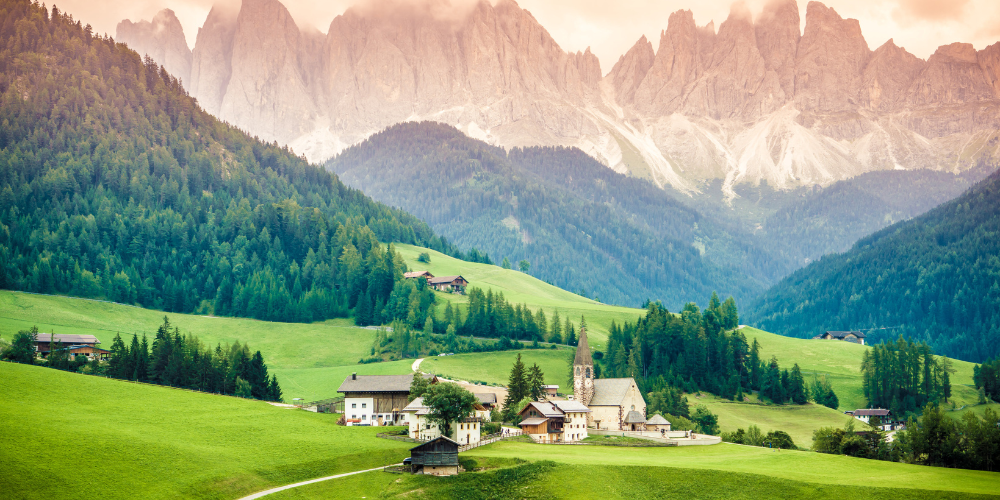 Let Superior Cruise & Travel, a KROZ Company, Plan Your Honeymoon
Letting a reputable travel agency plan your honeymoon can be a great way to take the stress out of your special trip. A travel agency can handle all of the logistics, including booking flights and hotels, organizing transportation, and making reservations for activities and events.
Our experienced team can offer expert advice and recommendations on honeymoon destinations to a European mountain or somewhere else. We can also work with you to create a customized itinerary that is tailored to your unique needs and budget.
Let Superior Cruise take care of any unexpected issues or problems that may arise during your trip, giving you peace of mind and allowing you to relax and enjoy your honeymoon.