Hawaii has so much to offer travelers from around the world. Its lava tubes, soaring waterfalls, and crystal beaches make it a must for people of all travel preferences. But if you're in for something unique, consider going beyond the typical tourist trail and check out a few abandoned sites that Hawaii offers. These sites exude a little more history than you'd think, and you'll certainly return home with stories to tell. Here are four abandoned places in Hawaii you should check out:
Corsair Plane Wreck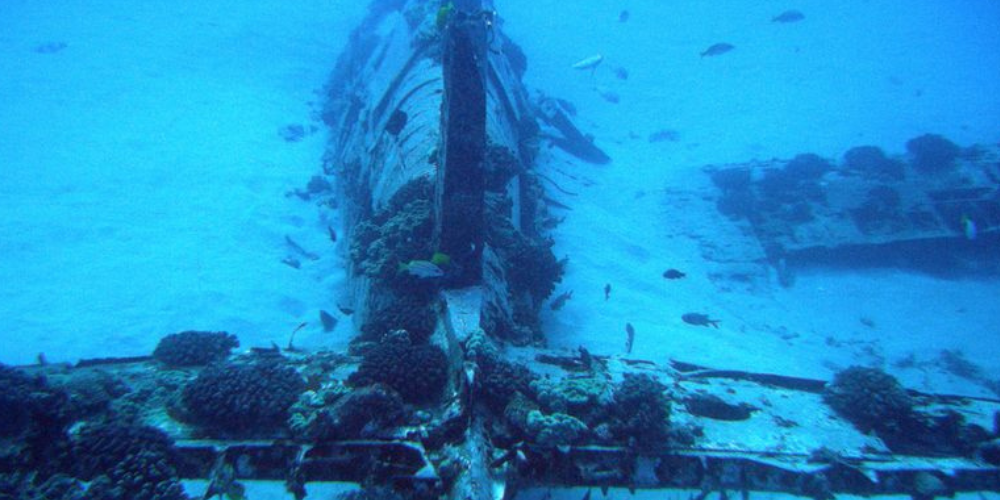 If you enjoy diving, the Corsair Plane Wreck is the place for you. It offers the perfect blend of creepy and mysterious with wonder and history. This WWII aircraft  met its demise in 1948 after a routine flight didn't go as planned, and the engine began to sputter. The pilot was able to make a water landing and escape, but the plane went under. This Oahu site requires a guide, and it sits 115 feet below the Pacific. Photographers and divers from around the world have come to admonish and capture the spirit of the airplane corpse, which is now home to a large garden of eels, and even some stingrays.
Coco Palms Resort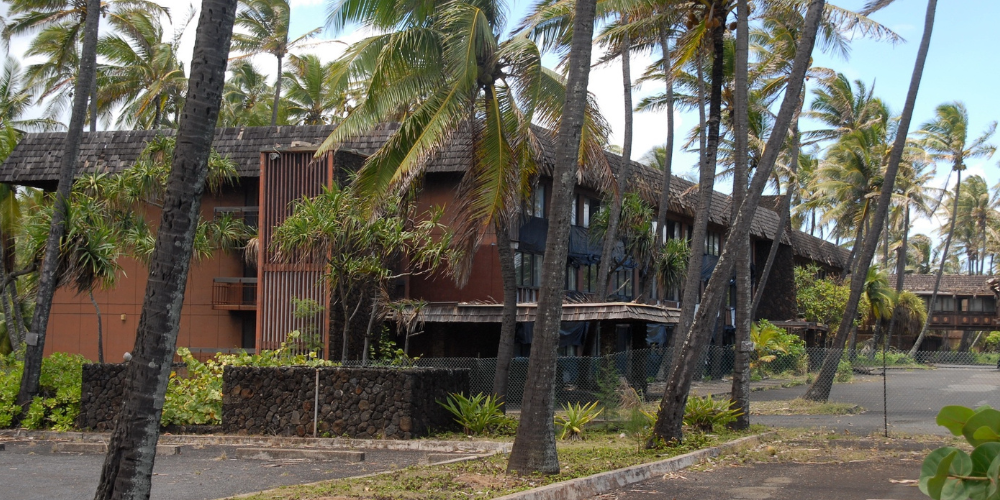 Built in 1953, the Coco Palms Resort in Kauai was the first resort on the island. Now, it's an abandoned structure that serves as a haunting reminder of what once was, and it's a far cry from what it used to be. It was a favorite spot of Elvis Presley, who used it to shot a scene in his film Blue Hawaii. Frank Sinatra was also a frequent guest, and rooms during this time were a whooping $400 per night.
Unfortunately, the eye of Category 4 Hurricane Iniki went straight through the Coco Palms Resort.  Insurance companies that could have restored it also faced their own destruction and were unable to make up for the loss. The entire island faced serious destruction, and the resort was never repaired as a result.
Charles Lindbergh Grave Site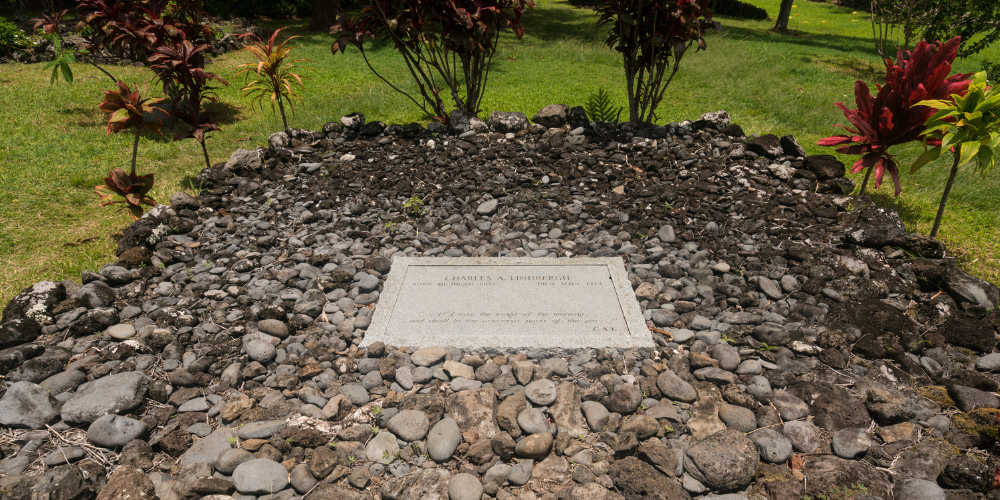 The famous aviator Charles Lindbergh (also referred to as The Lone Eagle and Lucky Lindy) was given a grave site that's appealing enough to entice all types of visitors to his final resting spot. A little background: Lindbergh was the first person to fly across the Atlantic Ocean, and after he was diagnosed with terminal cancer, he decided to spend the next few years of his life in Hawaii without treatment.
He designed his own tombstone and, according to some, even chose the exact grave site because of its unmatchable beauty. It sits on a cliff that overlooks the ocean towards Hana, Hawaii, and the view is certainly breathtaking. The tombstone features the following epitaph: "If I take the wings of the morning, and dwell in the uttermost parts of the sea… Walk seaward and you'll find a viewpoint aimed at those uttermost parts."
Kaniakapupu Ruins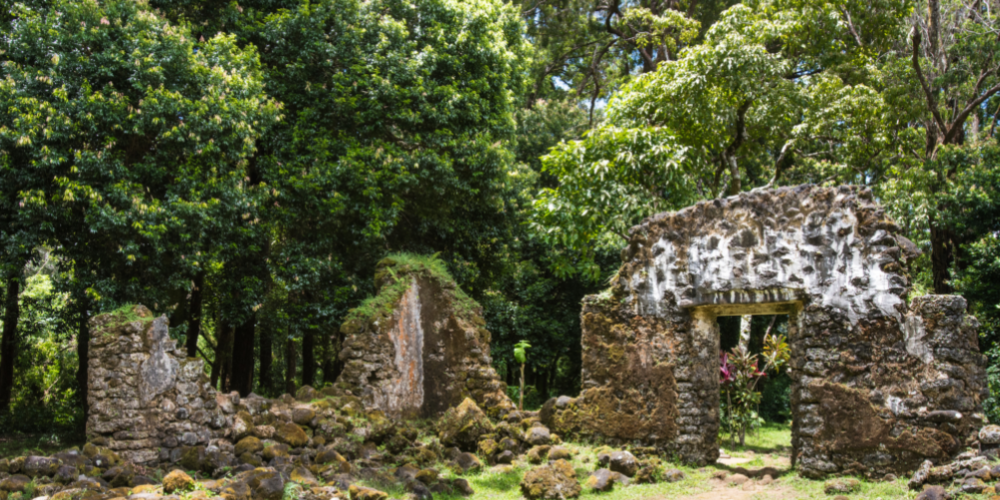 The Kaniakapupu Ruins are the last remains of Kamehameha III, who ruled Hawaii from 1825 to 1854. It was his job to ensure that Hawaii wasn't affected by Western influence and that it didn't separate his people. Built in 1845 in Oahu, it was a resting spot for the people of Hawaii to retreat from that Western influence, and they gathered to "entertain foreign dignitaries in Hawaiian style." One event was even reported to host about 10,000 people. In 1874, it was merely labeled on the map as "old ruin" and no one knows exactly why it fell into such disrepair so suddenly. Still, today it's considered holy ground by locals, and can be visited via light trek.
Taking a vacation to Hawaii can be dramatically life changing, whether you're visiting old ruins or enjoying a drink at the best all-inclusive resorts in Hawaii. We can also help you plan a trip to one of these desirable Hawaii locations. Our travel agents aim to make trips to this beautiful state as accessible as possible, offering a variety of Hawaii travel deals and payment plans. Reach out to us today to see what we can do for you!