Traveling requires thorough planning, preparation and patience. There's still a lot of unknowns and things fluctuate week by week. For many individual travelers, they are unaware of the industry changes and fine print. This is where an experienced travel agent comes in.
A travel agency such as Superior Cruise & Travel, a KROZ Company, allows you to plan and book a vacation with assurance. 
So, why use a travel agent to book your trip? Here are a few great reasons to leverage the expertise of a travel professional. 
A Travel Agent has Years of Experience & the Network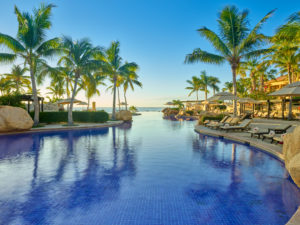 There is nothing worse than arriving at your favorite beachfront resort only to know that half of the development is under renovation or remodeling. A travel agent that has many years of experience and a network will uncover these types of incidents. 
Your local travel agent may know when the hotel has closed its pool or doesn't have room cleaning staff available. The agent can give you all sorts of details you sometimes can't find on the internet. 
Also, an experienced travel agent connects you with the best guides, tours, and local attractions. Our travel agents will even pre-arrange your tours for you! 
Increased Chances of Getting What You Desire
Although you can reserve a hotel room yourself or via a third-party travel website, having a travel agent offers you a wide range of benefits you won't get anywhere else. This is because of the established relationships between a travel agency and a cruise line, hotel, adventure group, etc.
A travel agent works behind the scenes on your behalf to make your trip unique, comfortable and, most importantly, memorable. For instance, if you request specific in-room amenities, food and wine, the agent may be able to make it possible, allowing you to focus on other travel tasks like remembering to pack a toothbrush.  
A well reputable and experienced travel agent may be able to offer you perks such as resort credits, daily breakfast, priority for available upgrades and more affordable prices. Remember, you can't VIP yourself. However, Superior Cruise & Travel, a KROZ Company certainly can do this for you. 
Streamlined Booking Process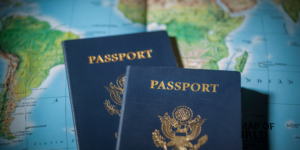 Many people find the booking process daunting and time-consuming. Using a travel agent is an excellent way to save time and money. Not only does a travel agent streamline the booking process for you but they also include added value through extra amenities. 
For example, some travel agents handle all logistics for their clients, giving them a lot of time to focus on other tasks relevant to their trip. When you work with a dedicated travel agent, you can build a vacation that meets your needs and wants.  
Choosing the Best Destination 
If you are unsure where you want to travel, you should hire a travel agent because they have extensive knowledge and experience to point you in the right direction and choose the best destination. Whether you are looking to travel alone, with your partner, or with family, we can match a destination to your unique situation.
Travel Agents Handle the Unexpected
One of the biggest advantages of using a travel agent is their ability to handle unexpected events. Whether it's a flight cancellation, a hotel overbooking, or a medical emergency, travel agents have the resources and expertise to help you navigate these challenges. They can rebook flights, find alternative accommodations, and provide assistance in case of an emergency.
Book Your Next Trip with Superior Cruise & Travel, a KROZ Company 
A travel agent like Superior Cruise & Travel has extensive first-hand knowledge and expertise, allowing us to curate a personalized itinerary. Remember, this is something you can't find with third-party sites. Leverage the power of using a travel agent to ensure everything is according to your preferences, needs, wants, from hotel to tours to restaurant reservations. We have you covered!