The Indian subcontinent has been regarded as one of the most versatile tourist destinations of the 21st century.
This ancient land, has it all, from planes to plateau and from deserts to mountains.
This land of cultures has 780 spoken languages.  You can just imagine how much diversity one can witness in a short amount of time spent on this beautiful country.
What are the best places to visit in India? In this post, we are going to discuss why India is one of the best places to experience.
Best Places to See in Inda
Hot Rajasthan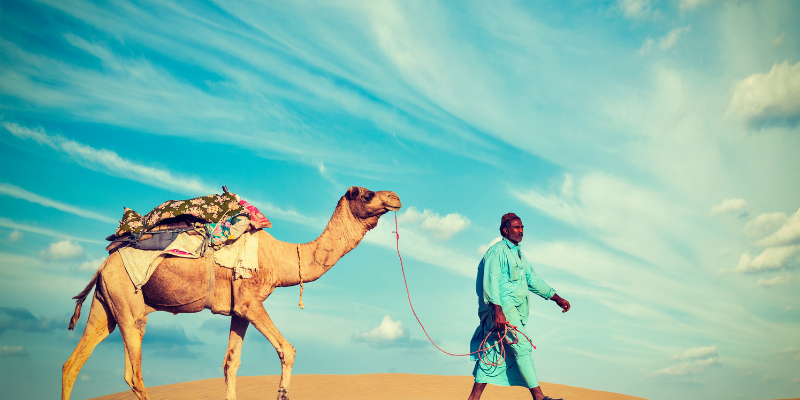 If you are a summer person and likes to take it rougher than the others plus won't mind a tan or two Bharat has Rajasthan for you.
The wild desert is laden with history and has so many historical monuments and forts, one would only dare to miss, but actually won't.
Nevertheless, if you are more into new world architecture, Jodhpur is for you. Visit this handsome town to find out why it is called "The Blue City."
If you are worried about how you are going to get there, every vacation agency has India in their topmost visited places list, go get the quotes.
The Heaven On Earth: Kashmir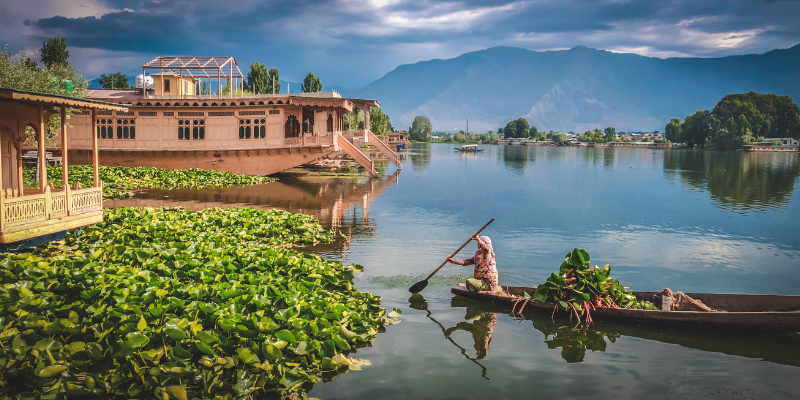 Kashmir's scenic beauty and awe-inspiring simplicity cannot be neglected, when one is talking about beautiful India.
Its landscapes are evergreen, and the mountains are always sleeping under soft snow-blanket. If you are the person who like its clothes heavy and temperature low, Kashmir is waiting for you.
Kashmir has Shalimar Gardens, Gulmarg and the mysterious Dal Lake which is always full of shikaras (small decorated boats) as their top attractions.
Have you ever seen a whole vegetable field floating on water, or a supermarket with the same effects? No? Take a tour of Dal Lake in any deluxe-sikara and witness the magic.
There are natural water fountains scattered all around the Kashmir; perfect source of the freshest of waters.
The Audacious Road Trip of Ladakh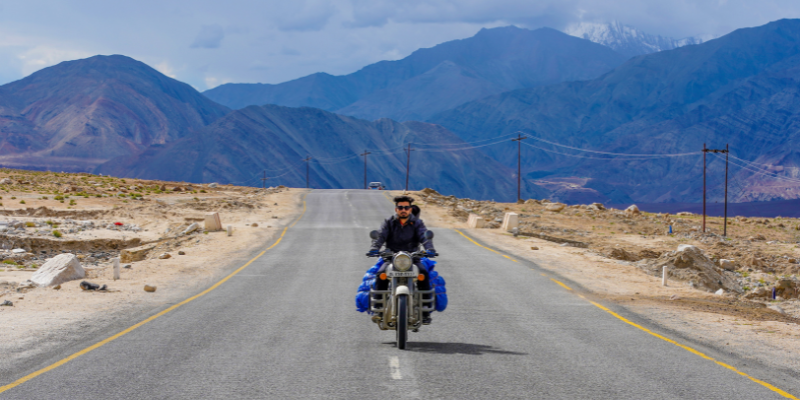 Hunting impressive mountains with beautiful landscapes and eternal peace? Why to stop at Kashmir; take to the next level by taking a road trip to Ladakh.
Ladakh which used to be a Buddhist kingdom has many stupendous Buddhist monasteries and now is the most famous destination for daredevils.
Most tourists rent a bike from Manali and take a bike trip to Ladakh.
Picturesque mountains and breathtaking glaciers are just the icing on the cake, and no matter how strong are you, you cannot resist the craving.
City Of Temples: Haridwar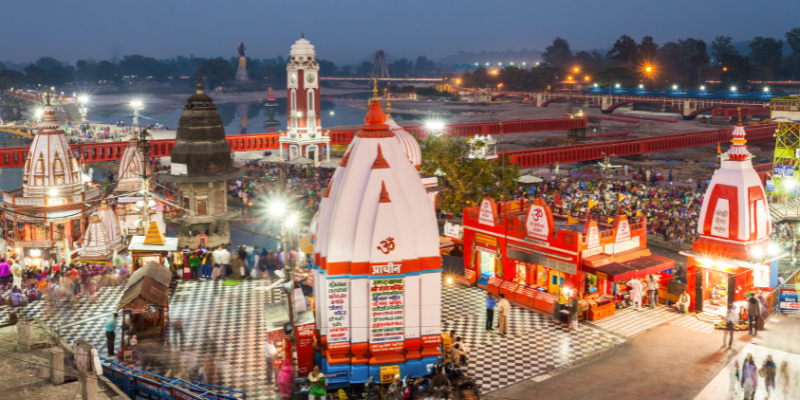 Haridwar is the spiritual hub of India. There are over hundred temples in the city of Haridwar, on average there is one temple on every street.
The spiritual city has everything you need; it is surrounded by mountains, and the holy river Ganga flows right through the town.
From all the temples of Haridwar, one at Har Ki Paudi and Bharat Mata's (Mother India) temple are the most famous among the tourists.
If you want to experience an authentic Indian fair, try visiting the city near the Kumbh Mela. The only problem is, the fair is organized once every 12 years at Haridwar.
Traveling to India
India is a diverse and colorful country with a rich history and culture. It is a popular destination for tourists due to its diverse landscapes, famous historical sites, and vibrant cities. Traveling to India can be an exciting and memorable experience, but it is important to be prepared for the challenges that come with visiting a new country.
One of the first things to consider when traveling to India is the climate. India has a tropical climate, with hot and humid summers and cool, dry winters in the northern regions. It is important to pack accordingly and stay hydrated to avoid heat exhaustion.
Transportation in India can also be challenging, with traffic congestions and different modes of transportation including rickshaws, taxis, trains, and buses. Our team can help you secure the best transportation options for you and your group.
Despite these challenges, India is a wonderful destination full of vibrant cities, stunning landscapes, and rich cultural experiences. Popular tourist destinations include the Taj Mahal in Agra, the Golden Temple in Amritsar, and the backwaters of Kerala. The country is also famous for its delicious cuisine, with regional specialties including samosas, tandoori chicken, and masala chai.
Traveling to India can be a unique and enriching experience. By being prepared for the challenges and embracing the culture, visitors can have a truly unforgettable trip!