The name Dallas doesn't sound very touristy and somewhat doesn't ring any vacation bell for many. But, in the words of Phil Knight, "Perception can be changed."
Dallas, Texas, is a vibrant and exciting destination that offers something for everyone. From its world-class museums and cultural attractions to its thriving food and music scenes, there's no shortage of things to see and do in this dynamic city. Whether you're traveling for business or pleasure, Dallas is a great place to explore and discover.
In this article, we'll take a closer look at what makes Dallas such a special place to visit and offer some places to see. So pack your bags, grab your cowboy hat, and get ready for an unforgettable adventure in Dallas.
Ripley's Believe It or Not! Odditorium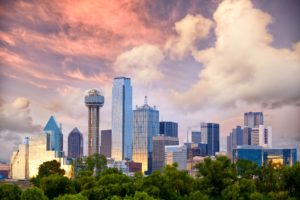 Ripley's Believe It or Not! Odditorium is world famous for the strange things it has to offer to people all around the world.
Its Dallas franchisee carries the torch with pride too. Get ready to get amazed by a pair of shrunken head humans, two-headed animals and a larger than life mirror maze.
It is a 15-minute drive from west of downtown Dallas. LaseRace, Candy Factory and Louis Tussauds Palace of Wax are the other allurements of the Ripples'.
Dallas World Aquarium
The Dallas World Aquarium is the most fantastic aquarium of the whole continent. The aquarium has been the talk of the town for a long time now.
Its Black-footed penguins, sawfish, sharks, Ribbon Seadragons, and Japanese crabs are the main attractions of the place.
Aquarium's exotic birds, two and three-toed sloths, endangered River Otters and Orinoco crocodiles are also much praised by the kids and families.
Zero Gravity Thrill Amusement Park
All Dallas travel agencies before creating your tour package will ask you to keep this one in it, for sure. This is one of its kind and the craziest amusement park a person can go to.
This is not an ordinary amusement park with worn out rides and big statues. Zero Gravity Thrill Amusement Park has got, Bungee jumping, Skycoaster, Texas Blastoff, Nothin' but Net and Skyscraper in their fun-arsenal.
If you are wondering what in heaven is Nothin' but Net, it is a 130-feet free fall on a safety net, hence the name.
However, they aren't taking the name skyscraper literally. But, they will whip you into the air 165 feet in total and that too on the fighter jet speed. Not for the faint-hearted!
Texas State Railroad
Have a thing for vintage train cars? Texas State Railroad is for you. You can witness the most beautiful and well-maintained vintage steam and diesel locomotives at his place. Best part? The engines run even now, and you can take a tour.
The trains take riders across the famous route between the quaint East Texas towns of Palestine and Rusk.
This 50-mile round trip is a must have when in Dallas and will undoubtedly change more than one thought.
Final words
And the list is complete; these are the four places that can transform a dull Dallas into a new improved one.
The city has got a lot of history, and there is plenty to see and enjoy. If you are in Dallas, look for one of the many Dallas travel agents, and bind vacation around this city, you will love it.
Happy Traveling!