Riviera Maya is a popular and relaxing tourist destination on Mexico's northeastern Yucatán Peninsula. The Riviera Maya runs south from Puerto Morelos to Tulum, with Playa del Carmen huddled between the two towns. These three destinations have made Riviera Maya a desired tourist destination. 
The Riviera Maya offers multiple luxury resorts, white sand beaches, turquoise water, spas, golf courses, cave diving and so much more! 
If you are considering a getaway to Riviera Maya, we are here to further convince you that it's an excellent choice! 
If you are looking to put a vacation package together including flights, hotel, excursions, etc., our expert travel team at Superior Cruise & Travel, a KROZ Company, can offer you exclusive partnership discounts! Call our team at (800) 992-8064 or email us at [email protected]. 
Natural Beauty 
Riviera Maya encompasses 80 miles of shoreline and features flooded cave passages, including the most extended underwater cave systems: Ox Bel Ha and Sac Actun. 
In addition, Riviera Maya is home to one of the most exotic barrier reefs in the world. People travel from all over the globe to get a glimpse and soak in the Mesoamerican Reef, also called the Great Mayan Reef. 
The turquoise waters host numerous species, including corals, sponges, mollusks, fish, marine crustaceans and worms. 
Sian Ka'an Biosphere Reserve, South of Tulum, is a 1.3-million-acre nature reserve, allowing tourists to kayak through the wetlands and float through the mangroves. 
It's truly a magnificent place to explore the natural beauty and unique creatures the world has to offer! 
Outdoor Adventure Activities 
The Riviera Maya offers numerous eco-parks with various outdoor activities for people of all ages. For example, you can enjoy a bicycle ride in the middle of the Mayan Jungle, feel adventurous on the zip lines or visit the canopy bridges to explore flora and fauna diversity. 
Riviera Maya has many amazing areas for scuba diving and snorkeling. Home to nearly 500 species of fish, dolphins and turtles, it is a snorkeler's dream! 
Luxury All-Inclusive Resorts and Hotels
From cute boutique hotels to luxury resorts like the Mayakoba or Grand Velas, there are only a few destinations that can compare to the Riviera Maya. 
Many of the resorts feature relaxing spa services as well as yoga and meditation retreat facilities.
Not a seasoned yogi? Enjoy unwinding by the ocean or pool with a Pina Colada in hand!  
Scenic and White-sand Beaches 
The beautiful powdery white sand and turquoise water is a big reason why people adore this destination. The beaches in Riviera Maya have crystal-clear water, allowing people to enjoy swimming, snorkeling, and other water activities. 
Seeing the unforgettable sunrises and sunsets along Puerto Morelos, Tulum or Mamitas Beach in Playa del Carmen, can captivate vacationers. 
Is Riviera Maya Safe?
Is it safe to travel to Riviera Maya? Although there's common concern, the short answer is yes! While the media portrays many parts of Mexico as very dangerous, this isn't the case for many areas including parts of Riviera Maya. 
In general, Tulum and Playa Del Carmen are safe places to visit if you avoid walking the local streets at night by yourself or venture off into less populated areas. 
As a client, one of our talented travel agents can put together an itinerary for you and your group. We'll help map out where to go and places you will want to avoid.  
Book Your Getaway to the Riviera Maya!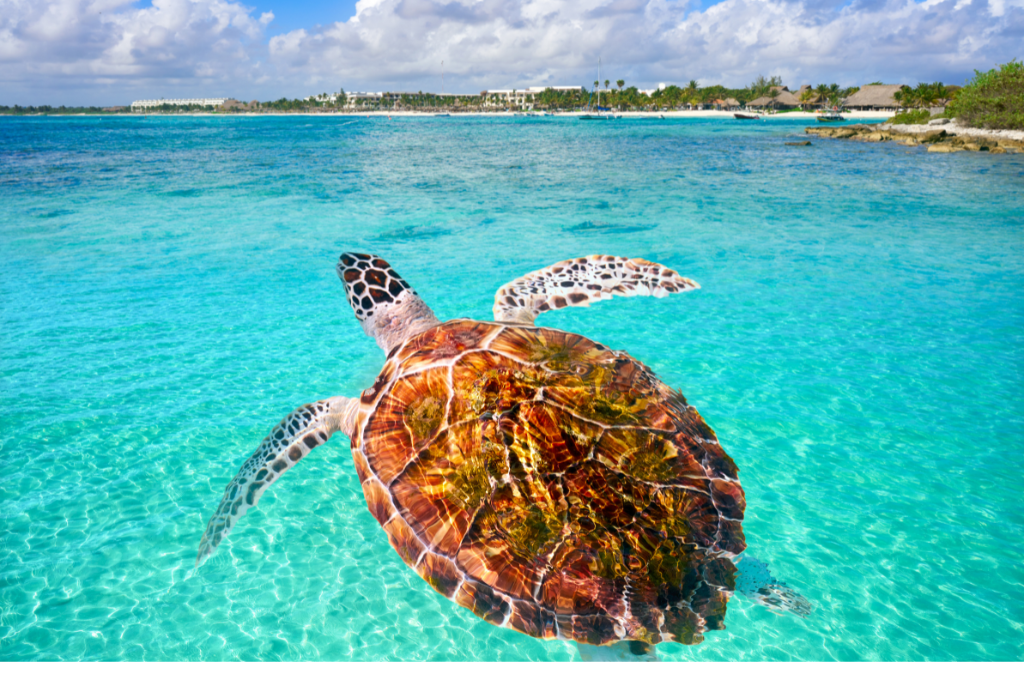 Not only is the Riviera Maya home to the most beautiful beaches and resorts, it also boasts Maya-inspired theme parks, marinas, golf courses, exquisite dining, animal sanctuaries and shopping centers. 
Our travel agents at Superior Cruise & Travel, a KROZ Company, can tailor a vacation package unique to you. Included in the travel package are discounts to all-inclusive resorts, accommodations to fine dining, access to spas, tickets to  excursions and more! 
Call us today at (800) 992-8064 to speak to a professional travel agent about your Riviera Maya getaway!