The recent pandemic halted businesses and economies that relied on tourism dollars throughout 2020. Although the COVID-19 containment strategies of the virus essentially shut down the world for about 15 to 17 months, the tourism industry is on track to resume in the second half of 2021. 
Many economists and travel experts predict that the global travel industry will bounce back in a strong way in 2021 and 2022. With this in mind, if you are looking to take a bucket list trip, here are seven destinations to consider! 
Portugal
Portugal is one of the most beautiful countries in Europe that delivers something for all ages including climbing excursions, toboggan rides, jeep safaris, paragliding, and trekking. The country is home to medieval hilltop towns, breathtaking islands, sun-drenched beaches, and exclusive golf resorts. 
The country is the top producer of wine corks in the world and offers exquisite wineries. 
In addition, cruise ships can successfully travel in the country's southwestern points leaving travelers options to experience land and sea. 
Croatia
Croatia is another beautiful bucket list destination for travelers in 2021. You can cruise the Mediterranean and do a wide range of activities including shopping in the historical city of Dubrovnik. If you are a foodie-type tourist, make sure you relish in the rich truffles of Croatia. 
On the other hand, if you are an adventurer, head to scenic national parks that boast crystalline lakes and tumbling waterfalls. We recommend traveling to Croatia in the summer months to enjoy the sun, beautiful weather, and pleasant lush-green sceneries. However, Croatia also offers a wide range of adventurous opportunities in other seasons as well. 
Czech Republic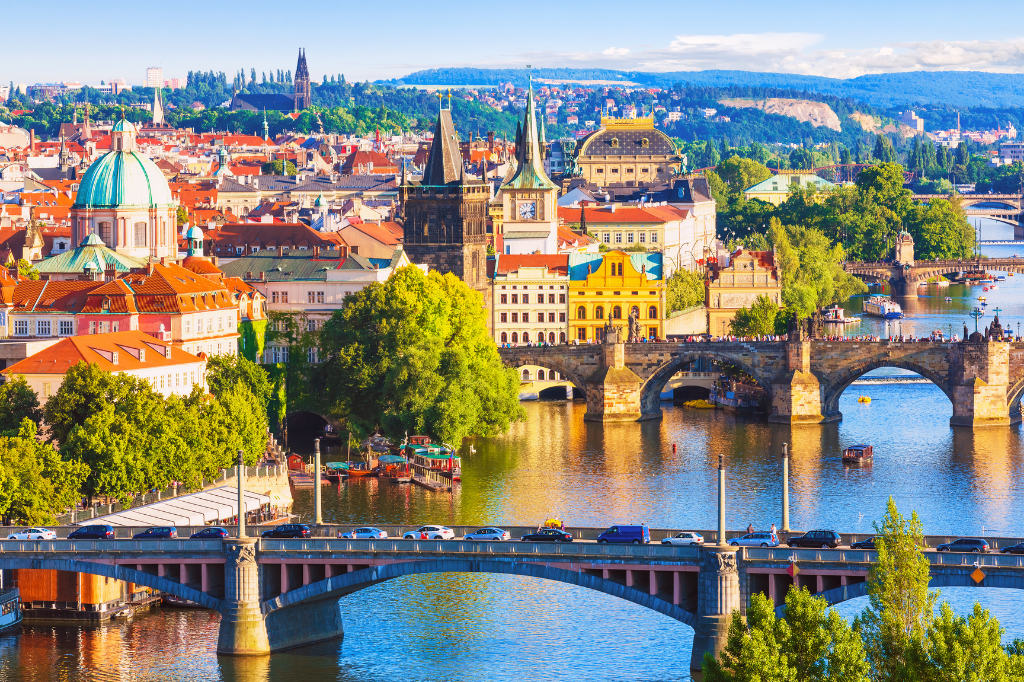 The Czech Republic is home to central Europe's exquisite collection of art, food, and culture. 
Prague, the capital and largest city in the Czech Republic, offers an experience of a lifetime. Prague has been a UNESCO World Heritage site for two decades. The fairy tale city offers many things to see including the Old Town Square or Prague Castle. 
In this European country, you will experience arched stone bridges, thick river fogs, mysteriously lit alleyways, and other fantastic scenes around every corner. 
New Zealand
New Zealand is one of the most beautiful countries in the world and is known as 'the world's adventure capital'. It offers a wide range of places to explore and activities to experience including hiking, biking, fishing, breathtaking mountain views, and pristine rivers. 
Ready to wind down? You can whisk away to relax in the North Island Lodge, Queensland. Moreover, New Zealand is home to pristine beaches and is known for its volcanic activity. The subtropical region of the country offers many vineyards to produce excellent tasting wine. 
The recommended travel dates are in March, April, May and June. However, if you want to avoid the crowded summer holiday season, you may want to consider traveling outside of these months. 
Greece
A trip to Greece will allow you to experience culture, art, ancient history, food, traditions, festivals, and beautiful sceneries. 
Sun-drenched runs, sparkling blue water, and regional cuisines will keep your spirits high during the trip. 
Between the Greek Islands and Athens, there are plenty of great restaurants, lively nightlife and beautiful beaches. 
Are you feeling adventurous? Try hiking Mount Olympus or explore the Samaria Gorge. 
Japan
Japan is another country you should visit at least once in your lifetime. The cities of Kyoto and Tokyo offer a cultural experience that you will remember for many decades. 
Tokyo prides itself on consistent reinvention and renewal which is the main reason why it's at the fore-front of many technological shifts. While in Tokyo, you will experience the beauty of maze-like streets with bright neon lights. Japan is a perfect destination if you want to lose yourself in the nightlife and entertainment. 
There is everything to enjoy from fashion and shopping to famous fish markets. We recommend visiting Japan in March and April to enjoy the Cherry Blossoms and mild weather. However, anytime you visit Japan it will expand your culture!
South Africa
South Africa is a bucket list destination that you should consider visiting with your family or friends. Take your time and plan on visiting the scenic Cape Town. Likewise, head to the countryside or bush region of the country to leave yourself in awe. 
Cape Town is nestled between Table Mountain and the Atlantic Ocean, giving you a fantastic experience because you enjoy the thriving waterfront harbor and the city's urban areas to explore the local culture and restaurants. 
South Africa offers endless adventure options for people of all ages. You can enjoy horseback riding through vineyards, tours in safari vehicles and even cage diving with sharks. Your stay will fly by with all the accessible adventures South Africa has to offer. 
Book Your Next Trip with Superior Cruise & Travel
Are you interested in visiting one of the countries above? Or, maybe you have a trip already in mind? We've helped thousands of travelers ease the headache of planning a trip and can do the same for you. Call us today to book your airfare, hotel and adventure!